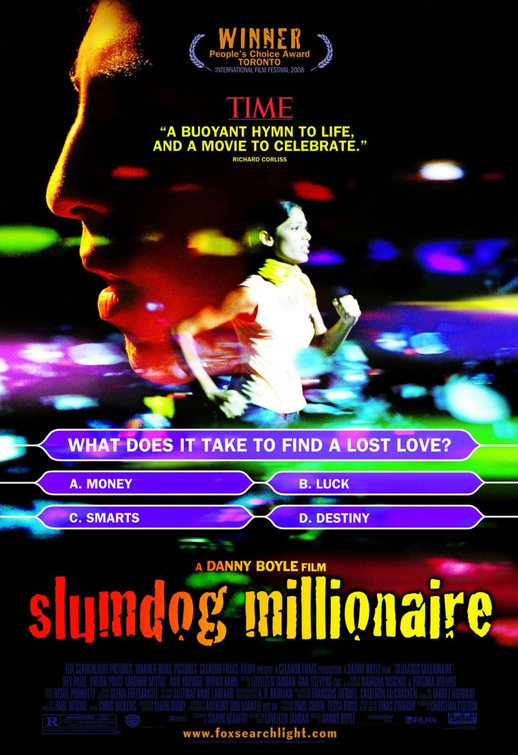 I wrote this in my notebook after seeing Slumdog Millionaire last week.  It was a deeply moving experience for me.  I just bought the soundtrack after listening to it Saturday at a local store.  I was thrilled the movie has won so many awards.
I'm grateful for my life.  When seeing a movie like Slumdog Millionaire I easily see how much I have to be grateful for.  And it's not money.  It's the quality of my life.  My easy and happy childhood.  When I grew up in Alaska we didn't have door inside, we had sheets stapled up.  The walls were unfinished.  Instead we enjoyed the outdoors.  Now I have doors and I enjoy my life.  It's been a journey to get here but nothing like Jamal in the movie Slumdog Millionaire.
I think India is great.  It's the largest democracy in the world.  And some of the greatest contrast.  And it reminds me of America.  We have a similar background.  Kicking the English out, extreme poverty, large democracy.  America is a bit older in our democracy and doesn't have nearly has much poverty anymore.  India is not far behind because it is growing so fast.  The Internet has changed the amount of time to progress.
I highly recommend seeing Slumdog Millionaire it'll change your life.